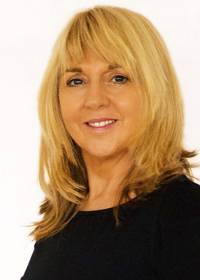 Websites:
Carrie McKenzie Artist - Personal Website
Carrie McKenzie Artist - Facebook page
Carrie McKenzie

I have had a love affair with art since I was old enough to hold a pencil in my hand and scribble. Following my post-graduate degree and many years in further education, I went freelance several years ago in order to dedicate myself fully to my art. I have trained with some of the leading national and internationally acclaimed artists, who have influenced the development of my own personal style. I think it is important for an artist to keep learning and refreshing ideas – it's an exciting journey.

Born and brought up Yorkshire, I am always amazed at the play of light and colour that completely changes the appearance of the environment, its people and wildlife. So many great artists have tried to capture the fascination of light in their work – it is, I think, one of the most transformational aspects of any painting, whether it be landscapes, people, nature or still life. I am constantly striving to reflect the impact of light and colour into my own work.

Working from my studio In Halifax, I use professional artist quality paints such as Winsor & Newton, Daniel Smith and Saunders Waterford or Bockingford paper. My brushes range from the finest Kolinsky sable and squirrel hair mops to an old decorators brush, feathers and twigs! But my best tool is my creative brain as it takes inspiration from the beautiful world around me.

My artwork hovers towards illustrative and contemporary, rather than traditional photo-realism. I continue to explore expressionistic loose styles, which bring out the colour, light and atmosphere or mood of my subjects. I paint in oils, acrylics, and pen and ink, but primarily love the purity and translucence of watercolour; for me, no other medium can match its freshness and sheer radiance or produce the magical effects when paint and water mingle on the paper to shape the image in exquisite ways. Although watercolour paintings have often been considered to be wishy-washy, today's pigments produce wonderful myriads of vibrant colour - even the greys and earth colours can sing in rich tones and hues.

My paintings are exhibited regularly at a number of galleries and venues across West Yorkshire. I am delighted that my artwork has been selected for collections in UK, Europe, USA, Australia and New Zealand. I have recently begun to do demos for art societies and tutor workshops in watercolour and brusho.

In addition to original works of art, I also offer premium signed prints and greeting cards in different sizes. A showcase of my work can also be viewed and purchased on my personal website: www.carriemckenzie.co.uk You can also 'Like' my Facebook page for regular updates at: www.facebook.com/Carrie.McKenzie.Art.

I hope you enjoy viewing my portfolio.