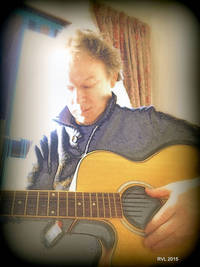 Websites:
rob fractal
fractalands
youpic
deviant art
My background has been in the Community Arts, Advocacy and Adult Education. I was involved in the arts organisation Artlink Leeds for several years both as an Arts Project Facilitator and Management Committee Member. I also founded the local Community Arts Group InterAct, as well as co-founded the AdHoc Community Theatre Group.
My personal art work is now mainly creating Fractal Art using various fractal programs like Mandelbulb 3D, JWildfire and Incendia, etc. I try to incorporate my photographs and paintings into the finished digital Fractal work. I have also develop a great body of photographic work and enjoy contributing to several FB groups, YouPic, Deviant Art websites etc. My traditional art output is in mixed media, using various medium ranging from ink, acrylic, to montage/collage materials and even natural material like soil, etc. My fractal art quality prints are for sale at various prices.
The images here are mainly the sketch group work I've completed on Saturdays with Bluebird Sketch group these past year or so.